Olga Bétoux
Visual communication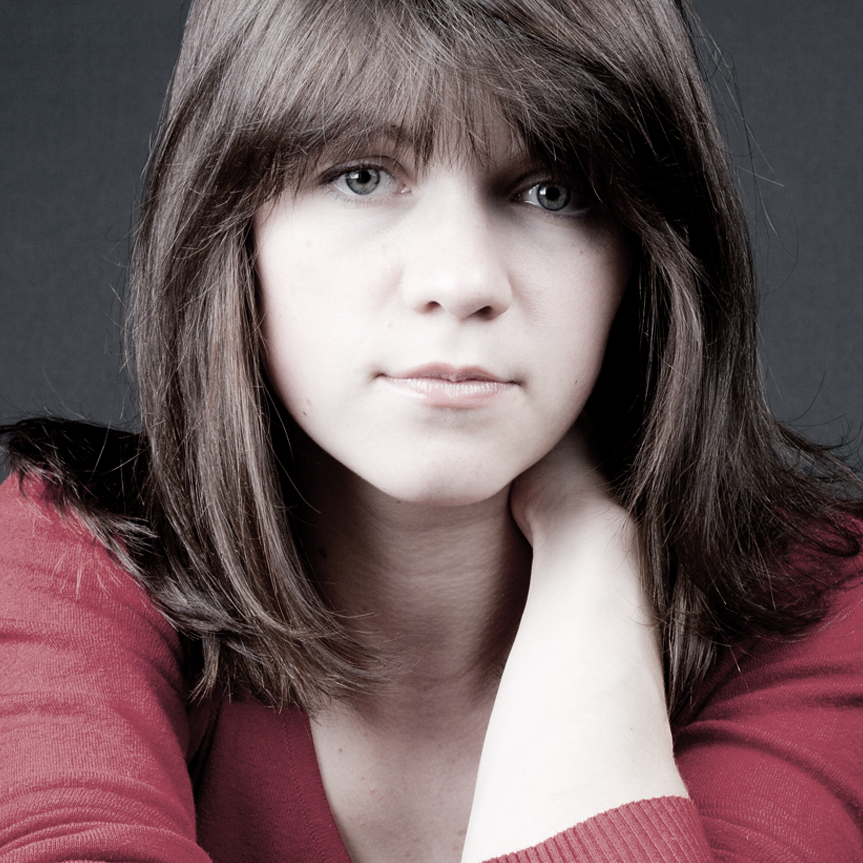 I was born in Minsk, Belarus. In my first study at the Linguistic University in Minsk as German studies with a focus on International Relations, it was not possible creative break for me, so I dedicated myself to the study of design.
I acquired the basics of color theory, art history, formal composition, product design and design techniques at the European Humanities University in Minsk.
In 2004 I moved to Germany and continued my studies at the Bauhaus University in Weimar at the Faculty of Design, Faculty of "Visual Communication" section.
Since 2011, I am Media designer (Visual communication) qualified and during three years my professional experience in a publishing company as a graphic designer.
PROFESSIONAL SKILLS
Creative
• Concept development (sketch – Implementation)
• Production Management (organization, control)
• Photography (product, reproduction)
• Drawing & calligraphy
Print
• Layout and design (advertising, books)
• Book design (content, cover, series development)
• Prepress (treatment, control)
• Typography (micro & macro)
• Finishing (print media)
Digital
• Image editing (retouching, correction)
• Vector graphics (logos, infographic)
• Screen design (advertising, websites)
• Webpage design (mock-up)
CURRICULUM VITÆ
07/2011 – 06/2014
Graphic design, manufacturing and production Weimarer Verlagsgesellschaft, Weimar
02/2009 – 01/2010
Tutoring, Research Assistant Bauhaus University Weimar, Faculty of Design
03/2008 – 10/2009
Graphics for publications and fairs,
Research AssistantFraunhofer-Institut IOF, Department of Strategy and Marketing, Jena
10/2004 – 10/2010
Bauhaus University Weimar, Faculty of Design Program: Visual Communication
Major fields of study: Photography, advertising, graphic
Diploma: Visual communication;
04/2003 – 09/2004
European Humanities University, Minsk Fakultät für Kunst, Studiengang Design
09/2002 – 02/2003
State Linguistic University, Minsk
Faculty of German language, Faculty of International Relations
09/1996 – 07/2002
Linguistic Gymnasium College # 24, Minsk
Major: International Management and Foreign Languages
Degree: Diplom (university)
Final grade: excellent
07/2009 – 09/2010
Stipendiatin der Alfred Toepfer Stiftung F.V.S., Hamburg
Europäische Integration, Kunst, Kultur und Wissenschaft
03/2010
Auszeichnung im 24. Plakatwettbewerb "Studium Digitale"
Deutsches Studentenwerk e.V., Berlin
09/2008
Teilnahme am Fotowettbewerb "Nikon Small World"
von Nikon Instruments Inc., New York, USA
08/2008 – 09/2008
Stipendiatin des Thüringer Kultusministeriums, Erfurt
Abschlussbeihilfe aus Mitteln des DAAD
07/2008
II. Preis im Fotowettbewerb "RMS Micrograph Competition"
Royal Microscopical Society in Oxford, Großbritannien
08/2007 – 09/2007
Stipendiatin des DAAD
Betreuungsprogramm (STIBET)
05/2005
Teilnahme am dem Studierenden-Wettbewerb
vom Bundesministerium des Innern, Berlin
08/2003 – 09/2003
Stipendiatin des DAAD, Hochschulsommerkurs
für Sprach- und Landeskunde an der Technischen Universität Dresden
01/2011 – 07/2011
École Supérieure d'Art et Design, Amiens, France
Organization of the exhibition "Amnesia-Memoria"
12/2007 – 09/2008
Johannes Gutenberg-University, Mainz
Part-time internship, light microscopy and preparation
04/2007 – 09/2007
Weimarer Taschenbuch Verlag, Weimar
Internship as a graphic designer, development of regional cultural projects
05/2002 – 06/2002
Industrie- und Handelskammer, Minsk, Belarus
Internship as a translator and interpreter
12/2008 – 03/2009
"Parallelen" German-Russian magazine, Weimarer Land
Voluntary work as a graphic
08/2007 – 11/2007
International Office, Bauhaus-Universität Weimar
Volunteers support of foreign students
07/2006 – 07/2007
FCA Dr. Fischer Community of Architects GmbH, Weimar
Teacher of Russian language
09/2005 – 02/2006
Studentenwerk Thüringen, Weimar
Mentor for international students
Workshops
Verhandlungsführung und Argumentation (Careers Service, Weimar)
Führungstechnicken (Careers Service, Weimar)
Interkulturelle Kommunikation (Bildungswerk Thüringen e.V., Erfurt)
Profilbildung und Selbstmarketing (Careers Service, Weimar)
seminars
Basic knowledge book trade (Association of German Publishers and Booksellers, Leipzig)
Rhetoric for Women (Institute for Communication Education, Weimar)
Class
Calligraphy (Weimarer Mal- und Zeichnschule)
TRADE FAIRS
Expo Design and Presentation Techniques
(Book fairs in Leipzig and Frankfurt, Cologne PHOTOKINA, LASER World of PHOTONICS in Munich)
Membership
Junge Verlagsmenschen e.V. (Munich)
Royal Microscopical Society (Oxford)
Hobbys
Photography, Product-design, Book binding, Printing Arts, learn foreign languages??, cooking
10/2012
Frankfurt Book Fair
Stand of Freistaats Thüringen and Landesentwicklungsgesellschaft Thüringen mbH
Exhibition of new publications program of theWeimarer Verlagsgesellschaft
10/2011
Frankfurt Book Fair
Stand of Freistaats Thüringen and Landesentwicklungsgesellschaft Thüringen mbH
Exhibition of new publications program of theWeimarer Verlagsgesellschaft
06/2009
LASER World of PHOTONICS, Fair Munich
Stand of Fraunhofer IOF, Jena
Stand and Screen design
11/2008
PHOTOKINA Cologne
Exhibition of works in the "Visual Gallery"
Stand design and support
06/2008
ExCeL, Messe London, Great Britain
International Conference Exhibition "Micro Science 2008"
Exhibition of the winners of the competition, (2nd Place)
03/2008
Leipzig Book Fair
Stand the Bauhaus-University
Exhibition of works, stand design and support
01/2011 – 05/2011
Maison de la Culture d'Amiens, Frankreich
Exhibition of the cooperation project "Amnesia Memoria" (France und Germany)
06/2010 – 03/2011
Deutschen Studentenwerk,  24th Poster Contest
Traveling exhibition in Germany (8 cities)
Award for the poster "Ctrl + Alt + Esc"
04/2010 – 05/2010
Neues Museum Weimar (Galerie Marke.6)
Exhibition of the cooperation project "Amnesia Memoria" (Germany and France)
10/2009 – 11/2009
Neues Museum Weimar
Exhibition Bauhaus anniversary 2009 "Vom Labor Zum Projekt"
05/2007 – 06/2007
Literaturhaus Weimar Projekt "Die Entdeckung des Wertlosen"
Exhibition of works, design and coordination
07/2006
Biological Waste Management – ORBIT 2006, Weimar
Congress exhibition "The Discovery of the Worthless"
06/2005
Congress Centrum "Neue Weimarhalle"
Exhibition "Demographischer Wandel"
Competition of the Bundesministerium des Innern
2010
Plakat "Str+Alt+Esc", Auszeichnung 24.Plakatwettbewerb "Studium Digitale" Deutsches Studentenwerk
Amnesie Memoria Weimar Amiens
Beiträge "Das Gesicht der Erinnerung" und "Rekursion"
Verlag L'ESAD, Amiens, Frankreich
ISBN 978-2-917124-10-9
2009
Fraunhofer IOF – Jahresberich 2008
Fotografiesche Beiträge für Deckblatt und Trennseiten Fraunhofer IOF Jena (Hg)
"Der bogen", Universitätsjournal
fotografische Dokumentationen Verlag der Bauhaus Universität Weimar
ISSN 1866-7880
2008
Der Schein des Nutzlosen – Apparently Useless
in Kooperation mit ORBIT 2008, Katalogbeitrag "OTC";
Verlag Orbit e.V.,
ISBN 3-935974-18-3
"Infocus magazine", Sept/2008
Light Microscopy-Materials,
2nd Place Verlag der Royal Microscopical Society, Oxford, England
Contemporary Photography Projects/Prof. Hermann Stamm
Beitrag "Weltentdecken"
Verlag People´s Fine Arts Puplishing House, Peking
ISBN 978-7-102-04166-7
Geisterfotografie
Beiträge "OTC" und "100 Watt"
Ausstellungskatalog zur PHOTOKINA Köln
2006
Die Entdeckung des Wertlosen
in Kooperation mit ORBIT 2006,
Beträge "Verwitterung" und "Weltentdecken"
Verlag der Bauhaus-Universität Weimar
ISBN 978-3-86068-290-6
2005
Thüringer Allgemeine
fotografische Dokumentation eines Artikels für Tierschutzverein Weimar
Russian (native language)
German (Diplom II, C2 level)
English (Intermediate, B2 level)
French, Polish, Serbian (A1-A2 level)
MY PORTFOLIO
Bauhaus-Reihe

franz. Broschur

Biography

Hardcover, dust jacket

Personen-Reihe

franz. Broschur

---

Sachbuch 2 Vol.

Hardcover, dust jacket

Sachbuch

Hardcover, dust jacket

---

---

Studium Digitale

Poster Contest

---

Landscapes

Fotografische Arbeiten

Typography for Kids

Font and book design

Fraunhofer-Institut

Publications & Fairs

Food-Photography

Styling & Photography

---

Light microscopy

Competitions

Nature Morte

3-D vs Photography

---

Explore the world

Macro Photography

100 Watt

Kirlian Photography

Spheric objects

3-D vs Photography

---

Reproduction

analog Photography

Kunststoff

Microscope Photography

Textile

Sewing & Tailoring

---

Set Notepad

Product-design

---

Relation element-space

Composition formal

Material-Imitation

Wood, Glass, Metal

Nuance-balance-contrast

Formale Komposition

---

Shadows & Highlights

Form

Viscous Fingering

Dia-Show

---